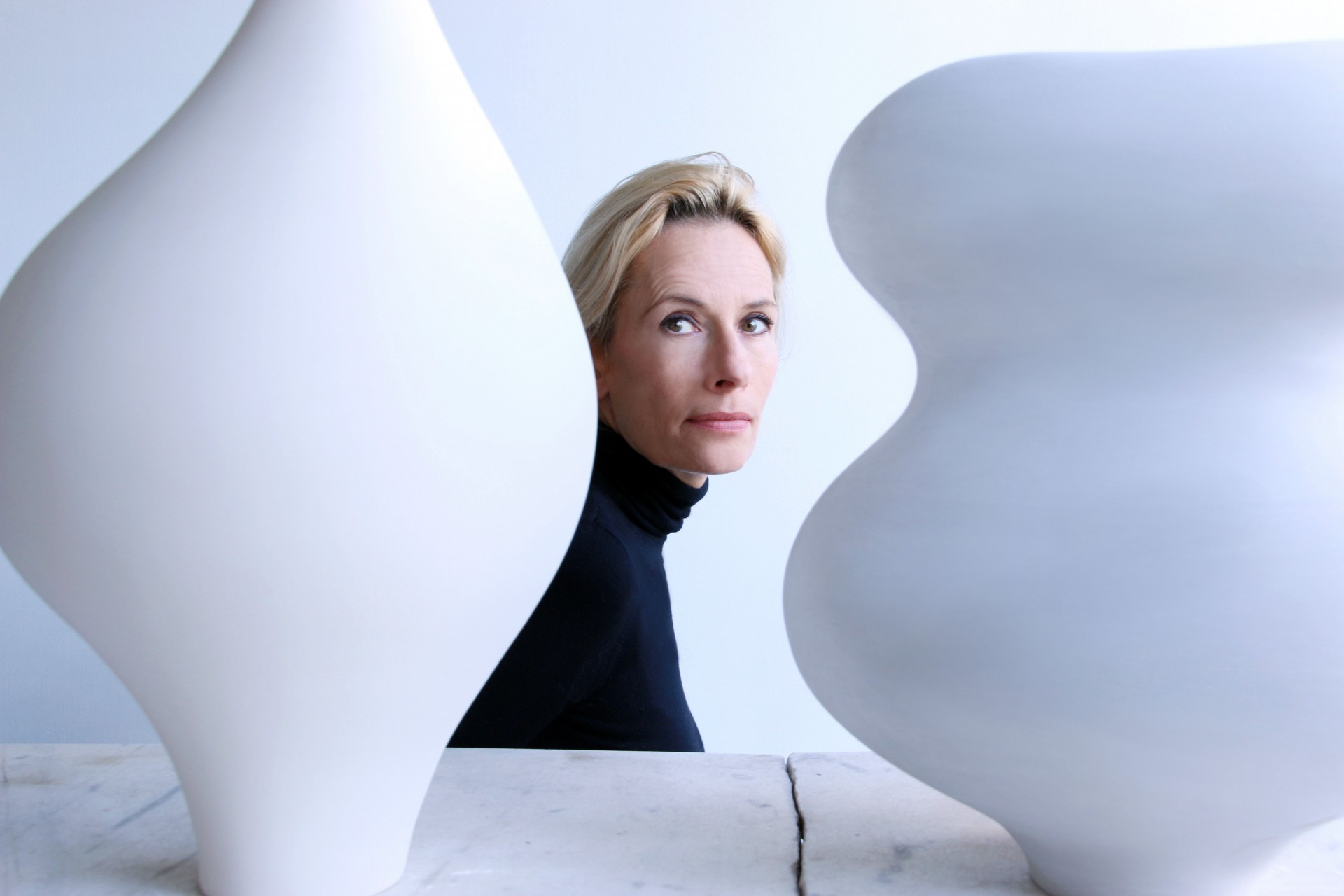 The sensation of the vital life force, synchronization with inner harmony, and attainment of peaceful calmness are what aspire Helle Damkjaer to create her unique and oversized objects. Her process is primordial, almost meditative that radiates through to the final work: Sublimed forms derived from nature and the human body.
"I intend to create pieces that emanate calm and peaceful energy into their surroundings."
Within the last few years, she has gained international recognition as a ceramic artist by exhibiting bi-continentally in Paris and Los Angeles exclusively represented by Carole Decombe gallery.
With a broad career as a designer for 30 years, she is today perceived as one of the most prominent Danish designers.
Her pure timeless aesthetics has brought collaborations with luxury brands in New York, Tokyo, Paris, and Copenhagen.


AWARDS
Mascara L2 – GUERLAIN
Wallpaper magazine design Award 2009, UK
Danish Beauty and Cosmetic Award 2009 – Design of the year
Vivara Parfum – EMILIO PUCCI
Le Grand Prix du Parfum Fifi Award 2008
Le Grand Prix du Parfum Marie Claire 2008
GEORG JENSEN
Reddot Award 2007 Germany
Design Plus Award 1997 Germany